One of the top sports brands in the world, PUMA is known for designing products for world-class athletes and sports teams, whether they compete in basketball, football, golf, jogging and training, or racing. Herzogenaurach, Germany, is home to PUMA's headquarters, and more than 14,000 people work there from more than 120 different nations. Some of their best running products include speed trainers.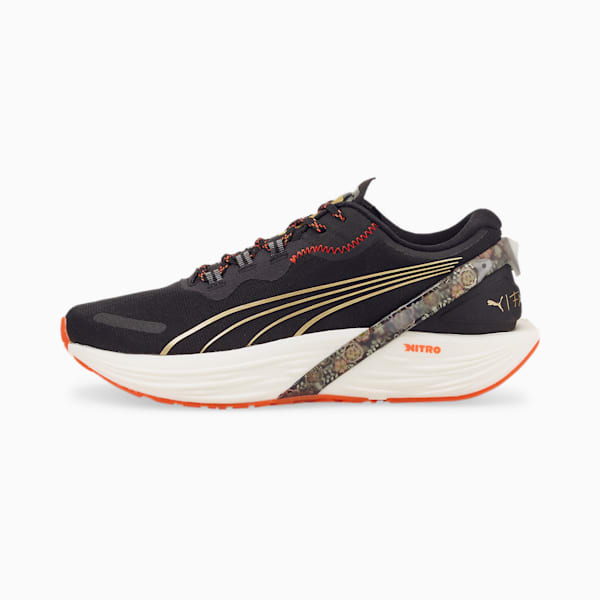 The Brand Story of PUMA
PUMA's long-standing tradition of producing high-quality athletic goods started with the Dassler Brothers Shoe Factory, established by Rudolf and Adolf Dassler in their German home in 1919. 28 years later, the brothers fell out and went separate ways. Rudolf Dassler relocated to a another building that belonged to the family and established PUMA. He converted this storage building into a factory with the aid of 14 workers. And the rest was history.
PUMA Sports: Functionality & Leisure
PUMA apparel are designed for both functionality and leisure — they are suitable for all kinds of sports from football to running. You can also style it as leisure wear and go about your day in comfortable sports apparel, because sport is lifestyle. Discover a variety of sports wear for all ages at PUMA.
Practicing Sustainability Through Sports
PUMA is dedicated to producing better goods and making a positive impact on both the environment and society. They strive to improve in a number of sustainability categories, including Fair Income, Products, Health & Safety, and more, by collaborating with stakeholders on the 10FOR25 sustainability plan. In this way, they can produce better products and contribute to a better society.
PUMA: Culture of Firsts
PUMA thrives on the culture of being first and delivering performance innovations to push athletes to greater heights. In 1968, the Brush Spike that featured Velcro™ on performance footwear is designed for the first time. The tiny rows of spikes on the shoes helped athletes maximized traction and minimized resistance, which worked well for athletes at the 1968 Olympic Trials.
Reform, Equality for All
Over the years, PUMA has collaborated with athletes and ambassadors who have spoken out in favour of equality for all. By encouraging activities that result in real change such as learning about the problems, and contributing to and supporting groups and initiatives, PUMA leverages their platform to assist in bringing about change.